Apparently Mike that's who. But unfortunately for Mike what he does like is the owner of said cats.
I'm not honestly sure how anyone could manage to resist these adorable little faces...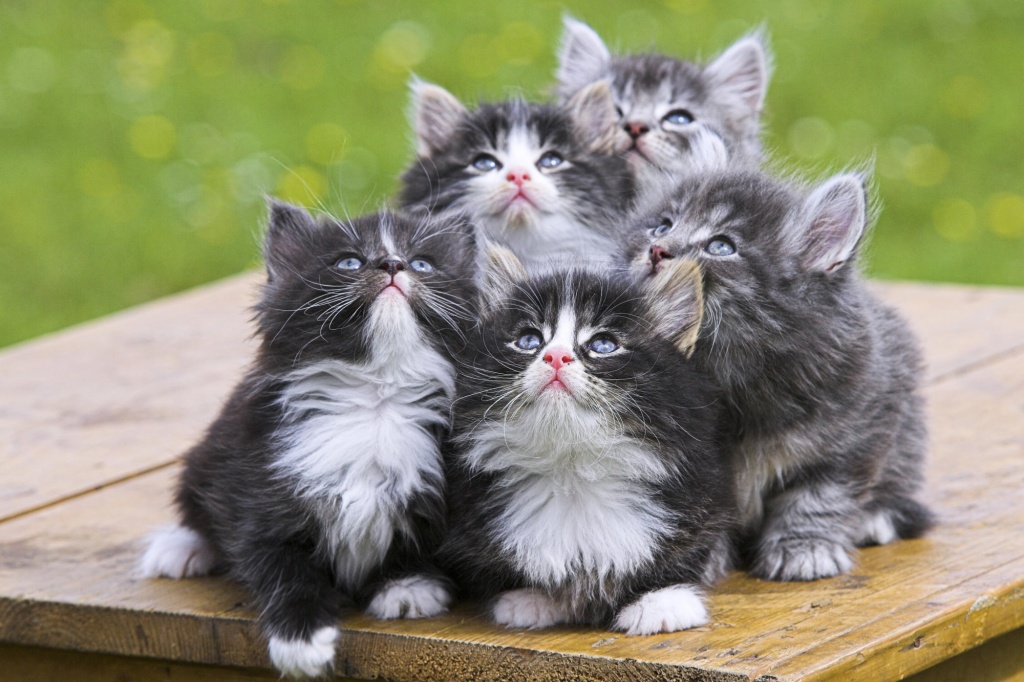 at least until they grow up into this...
I mean seriously even I can understand that because that faces seriously say 'you cross me and I will end you.' Luckily for all, Mike is not going to be that easily deterred in his pursuit of the adorable Riley . But what remains to be seen is whether or not Riley is ready for the force of nature named Mike. But Mike is just that and with one look at Riley and how good Riley is with Charlie, Mike's adorable but precocious 4 year old nephew who is definitely a weak spot for Mike. Mike wants more and he will not be easily deterred in his pursuits.
'Learning to Love Cats' is a cute, fast read at right around 50 pages. It's about how sometimes even when it doesn't look right, if it feels right than that's all that matters.
I loved the interaction between these two men it was filled with wit and light-hearted banter. I was definitely amused by Mike with his sheer determination to be with Riley in spite of all the obstacles and trust me, there was considerably more than a few oversized, fluffy cats to be dealt with when it came to obstacles.
Riley comes from a big family...10 boys. So try getting some privacy and get to know you time with all those prying sets of eyes around. It's not easy to say the least add to that the hectic pace of life on a farm/orchard with its long hectic days. And then mix in the fact that Mike has his own protective older sister to contend with and there's Charlie who you just don't want to turn your back on him and that all adds up to a fast, funny, sexy story with some ill advised tryst and kittens turning up in unexpected places.
I definitely would have loved for this story to be just a tiny bit longer (I really want to know if they ever caught that goat) but at the end of it all I was left having enjoyed my visit to the farm and smiling as these two men found their happily ever after as Mike learned to love Riley and cats in the process.
*************************
An ARC of 'Learning To Love Cats' was provided by the publisher in exchange for an honest review.