We'll be right here...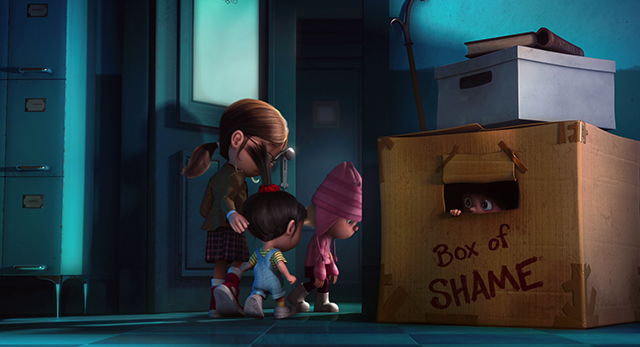 We tried guys we really, really tried and at the end of it all I don't think either one of us is really sure why this one went sideways on us, but it did. So here we are back in the box of shame.
Ok, I can't really talk about what didn't work for Josy...mostly because Josy's all growed up and likes to speak for herself as it should be. So I'm going to try and explain why I'm sitting in this box again...
First off let's start with what I liked because obviously 3 stars meant I liked something...I just for the most part didn't love things or at least didn't feel that connection to the story that makes me want to love things and as I've already said "I'm just not sure why." so I'm probably not going to really dwell on what I didn't like because it's pretty much an abject and subjective thing.
In the interest of being honest I will freely admit historical books aren't at the top of my reading list. It's not that they never work for me it's just that they're more often than not a challenge for me to really get into, which is rather ironic given that when I was in school history was one of my absolute favorite subjects. But be that as it may if you're still here I'm assuming it's because you're wondering what my thoughts were on this book so let's move along...
First off I want to say that this books is well written and while I'm by no means an expert on the history of Sparta or even ancient Greece for that matter, I'm also not so obtuse that I can't see that Jaclyn Osborn has committed a considerable effort to making this book feel authentic to the time in which it was set. There's a lot of background for this one and that's ok because it's integral to the story and it's also part of the story and it was by no means given in the form of an info dump.
The characters in this story were beautifully presented they had depth and I liked seeing Axios and Eryx go from young children to grown men and not just Axios and Eryx...there were so many other characters that were a part of their lives Haden, Theon, Quill, Leanna, Felix and on and on and they were all so integral to who Axios and Eryx ultimately became.
Ironically one of the things that this author did that I'm not usually a fan of was the time jumps but in this story they worked. The author handled them perfectly and I was never left feeling like I'd missed something because of them. If anything they actually helped to keep the story flowing at a consistent pace.
And yet, somehow I was bored, I essentially remained detached from all of it. I wish I could say it was overly detailed or that it was too long...but, it wasn't either of these things. I've read books that were every bit if not more detailed than this one, I've read books that were in the range of 800 pages, more or less, and savored every page. I've read books that absolutely were not as well written as this one and been far more enthusiastic about them...so guys, I'm totally saying this ones on me...at least 99% anyways. But before I wrap this up I also want to say...
HOLY HELL!!! That ending...it's magnificent! It was...I don't really want to say expected but for me it was pretty well the only plausible ending and then there was the epilogue which was the absolute best part of the book for me. It was beautiful and unfortunately in spite of all the punch the last chapter and the epilogue held for me, I can't in all fairness say that this makes up for the rest of the book. However what I can say is that while I'm only giving the book itself 3 stars, if you ask me about the last part about that final chapter and the epilogue well I'm not going to split hairs here I will tell you that it deserves *5 Beautiful Spartan stars*
Seriously if you haven't read this book and especially if you love historical stories you need to at least give it the courtesy of checking out all those other reviews the ones written by the people who read this book and connected to it from start to finish because you may be one of them. If history maybe isn't your thing than check out those reviews anyways but proceed with caution you may be another me or Josy....my awesome buddy read partner who's sitting here with me in the box of shame wondering what we missed?